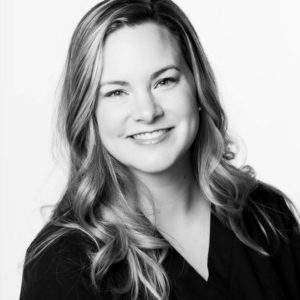 Liz Lovell – Owner and Licensed Esthetician
Liz attended the Salon Professional Academy and has been a practicing esthetician since 2012. She loves her work and takes pride in providing great care to her guests. Having worked in the spa at a local salon for over four years, Liz opened Beautiful You Esthetics Studio on Evansville's north side in 2017.
Liz has many prestigious certifications and has been noted as a top Novalash artist in the nation and the U.K. Her work was recognized by Launchpad, Eyelash and Modern Salon Magazines.
CERTIFICATIONS & C.E.
Glo Therapeutics Advanced Chemical Exfoliation
DermaGlow II Microdermabrasion
Novalash Eyelash Extensionist
Hydrafacial MD
Norvell Certified Master Technician
Glo Minerals Makeup Artistry
---
Tiana Brown – Licensed Esthetician
Tiana attended the Salon Professional Academy and graduated as a licensed esthetician in 2018. After working at a local spa for nearly two years, she ventured out in 2019 to launch Tiana B Esthetics.
With her drive to always continue her education in esthetics, and to provide her guests with knowledgeable information and advanced services, we're excited to have her as part of Beautiful You Esthetics Studio!
CERTIFICATIONS & C.E.
Novalash Eyelash Extensionist
Elan Lashes Extensionist
Hydrafacial MD
Dermaglow II Microdermabrasion
Dermaplane Pro